Please read through this powerful post taken from the Mental Health First Aid USA blog. We encourage you to check their page regularly, as they are always posting informative content. If you're interested in signing up for a Mental Health First Aid or Youth Mental Health First Aid class, please call 970-708-7096 or email info@tchnetwork.org for information about upcoming classes.
If you or someone you know are in crisis or considering suicide, call 800-273-8255 or text 741741.
What I learned after I lost 2 brothers to suicide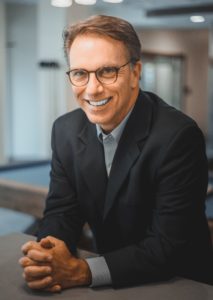 A death by suicide is often met with a would've, could've or should've. If he would've told me, maybe I could've done something. Even though he never said a word, I should've known.
Unfortunately, I know a thing or two about suicide – with an emphasis on two. I lost two brothers, Mark and Matthew, to suicide, 11 years apart and I've experienced many would've, could've and should've moments since.
There are 44,965 suicides every year in the U.S, and the number goes up every year. Which leads me to ask, how do we get it to go down? Even after walking behind the caskets of my brothers Mark and Matthew, I am optimistic that we can change this trend. And by "we" I mean "all y'all" as they say in my adopted home state of South Carolina.
As a mental health advocate, I know just how many people are impacted by suicide and mental health issues. And I know that the key to turning the tide is to get comfortable talking about mental health.
So, let's get to it. Chances are you already know a little or you wouldn't be reading this blog. Maybe someone you love has been impacted by mental illness. Maybe that person is you. Or you might be completely new to the subject. Either way, you probably want to learn more.
One of my favorite writers, Julian Barnes, said, "the more you learn the less you fear." He goes on to say, "'Learn' not in the sense of academic study, but in the practical understanding of life." The practical understanding of life seems to elude us when we deal with mental illness.
I've learned a lot from my brothers' deaths and by speaking about them and their lives. I've also learned a lot by taking classes like Mental Health First Aid. A Mental Health First Aid class lasts one business day, but the lessons learned will last a lifetime.
I learned how to recognize the signs that someone may need help. I learned how to open a conversation and connect them with the resources they may need. And I learned to be more compassionate to those who may be suffering. With the help of Mental Health First Aid we can reduce the number of completed suicides and save lives.
Love, understanding and education will change the course of these horrible numbers. I'm going to assume you have the love, now go get the learning you need to help save lives. Sign up for a Mental Health First Aid class near you and avoid a would've, could've or should've.
I miss you Mark. I miss you Matthew.
---
Dennis Gillan is a mental health advocate who speaks about his experience recovering from the two suicides of his brothers. You can find him here at www.dennisgillan.com.